Leadership, Networking and Education. #IamACHCA
Connect with Business Leaders, Network with Peers and Get Expert Training with the Opportunity to Earn Continuing Education Credits.
After another incredibly successful year at our new venue, we welcome you back to the exciting Resorts World Catskills for our 53rd annual convention.  This year's convention will focus on building a strong and fulfilled healthcare workforce, emphasizing the opportunities the ACHCA-NYC and this event provide to our members and non-members alike.
If you are an administrator, a director of nursing, dietitian & clinical staff, or a financial and business officer, you will benefit from the educational programs offered at the conference, as well as the many networking opportunities with colleagues and other leaders in the field of long-term care. The theme of leadership and management will equip convention attendees with insights that will enhance their professional development.
Be sure to join us as we bring back our new Monday Mixer, a private affair for convention attendees, with dinner, cocktails, and additional networking opportunities.
March 10 - 13, 2024 Program Details
Registration fee includes:
Socials
Education Programs Including Literature and Educational Materials
Entrance to Exhibit Hall
Entertainment
Coffee Breaks
ACHCA Welcome Gifts
Convention Journal
Completing Your Professional Development Plan for Certification
Installation Banquet
Keynote Speaker: Lee Silber
Lee is best known for incredibly personalized presentations delivered in a high-energy and fun format that include a lot of laughter and even more learning.
​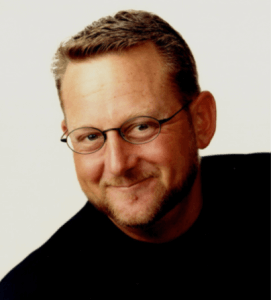 The whole point of the powerful stories, and mix of multimedia and audience interaction is to highlight the main points and make them memorable.
Silber receives rave reviews and standing ovations which is great, but knowing the ideas and insights are making a difference in the world is even more of a reward.
Lee's keynote address will cover:
Use the power of mentorship to train, maintain, and monitor new and younger workers to help them learn the ropes, manage the stress, and get up to speed faster.
Create playbooks for each position, project, and procedure—shown in a step-by-step format. (Video playbooks will be covered as well.)
How to start playing the "What if?" game and create alternative plans for worst-case scenarios to help us cover all (most) contingencies. This includes creating depth charts to see who can cover what if someone is out sick or on vacation, and which positions need back ups.
Three simple ways to make leading by example a priority.
Why offering opportunities for employees to learn new skills not only helps them grow, but also makes them more versatile.
How to use technology to share the big picture and what the "why" is of what you do so your people feel a part of the team and are reminded their work makes a difference.
Dealing proactively and effectively with staff shortages, turnover, and succession are the key to your organization offering quality care. This session offers solutions and does it in an interactive and entertaining way. We also want to be able to retain our superstars and reduce turnover.
Location: Resorts World Monticello